Repair or Replace Your Roof…Start First with an Honest Roofing Contractor
The Problem:
At some point in the life of your roof, regardless what type it is, there will be a time when fixing a few problematic spots will stretch out its remaining life by a few years. You can call a standard roofer, but chances are you will soon be having a conversation about replacing the whole roof. Or, you can call the guys you had wash it a year or two ago, but they are not qualified to do the professional roof repair you need if it involves something beyond installing a few shakes.
The Solution:
Hire Kuhl. The fire in our bellies isn't based on replacing roofs or washing roofs. It's based on doing what is best for you and your home.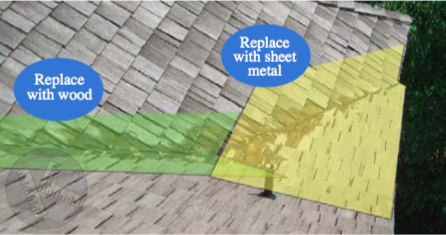 We used old-school hand-soldering to join these copper sheets together at the lowest section (pan). This project would typically be too small for a roofer to care about and too sophisticated for mere roof washers to understand.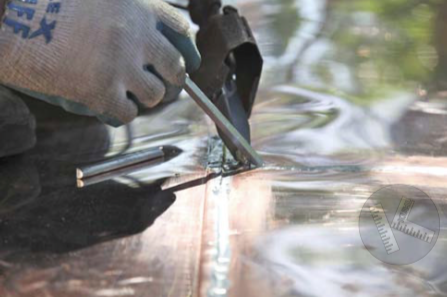 This is a 16 year old medium hand-split cedar shake roof. Aside from the rotten valley, it has about another 8 years of life left in it. We saturated the entire roof with our commercial wood preservative after replacing the valley with hand-soldered copper.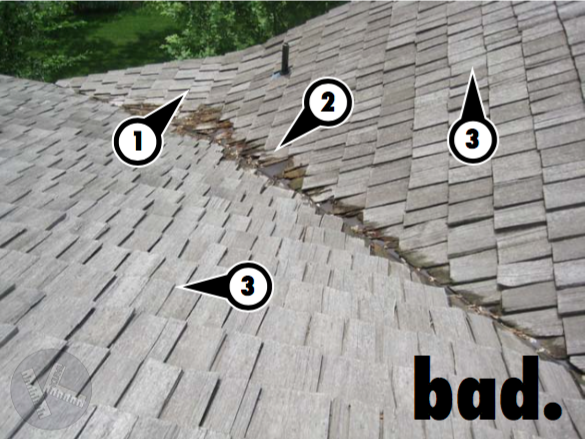 Low slope area was leaking off and on for a couple of years.
Organic material settled in valley, creating severe rot.
These areas have many more years or service left in them.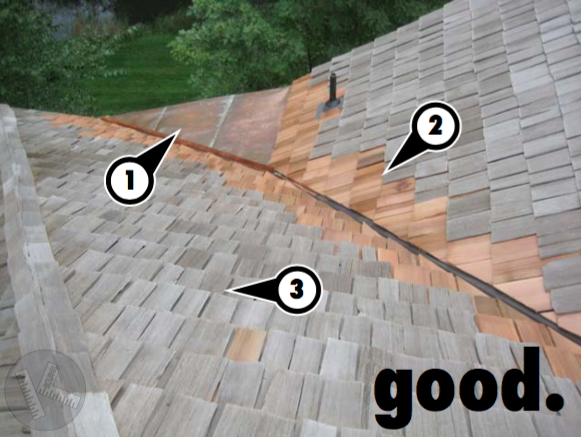 New bomb-proof copper pan. Take that, water!
New feathered, close valley.
The remaining roof areas needed virtually no repairs.
---