Stucco Home in Eden Prairie Has Damage That Needed Fixing
The Problem: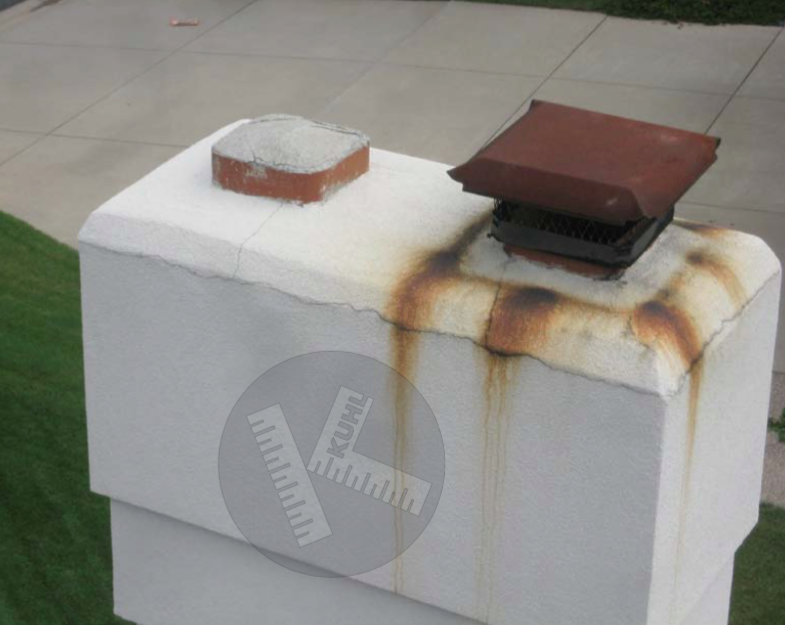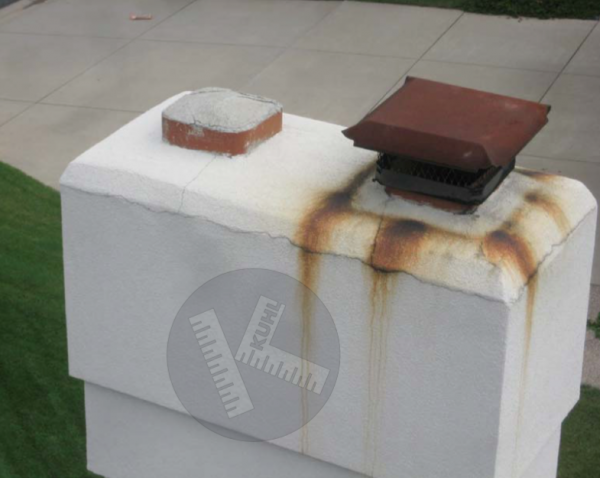 A leaking stucco chimney. The cap of the original chimney had a sloped mortar core with a top coat of stucco (portland cement). Bad idea. We don't like stucco to be used on horizontal surfaces unless particular steps are taken. Water was leaking down into the chimney column and causing trouble below. Instead of rebuilding the upper portion of the chimney (big bucks) we advised our client to cover the existing cap with a custom copper chimney cap.
The Solution: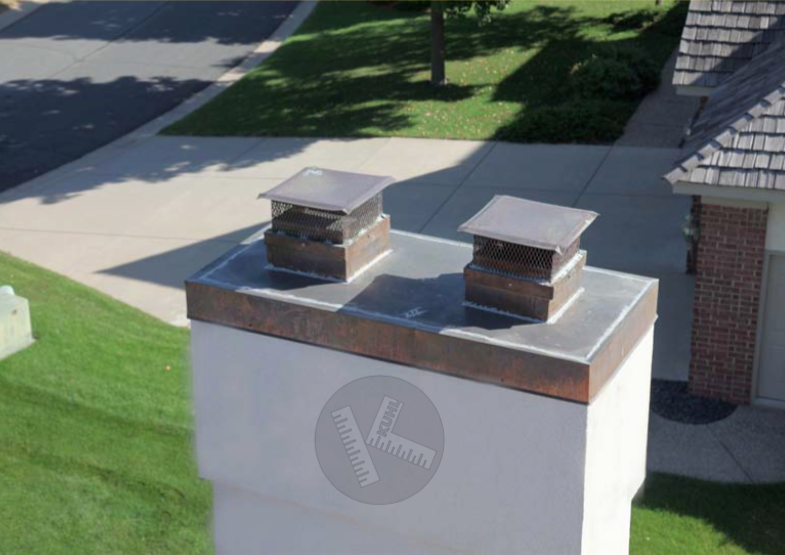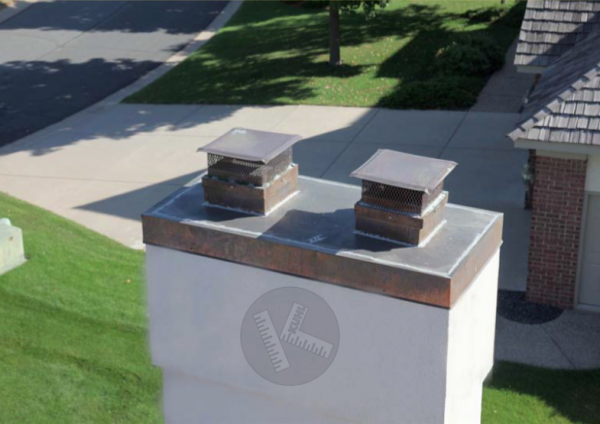 Many Kuhl solutions, such as this one, are based on a rendering produced specifically for each job. We would rather work out the details on the laptop than at your home as the work is underway. Plus, renderings allow us to have a conversation about design possibilites before any work begins. The copper chimney cap we built for this home cost roughly $1,200 to fabricate and install. It is a superior quality finished product that will stand the test of time and changing of seasons. What leaking stucco chimney?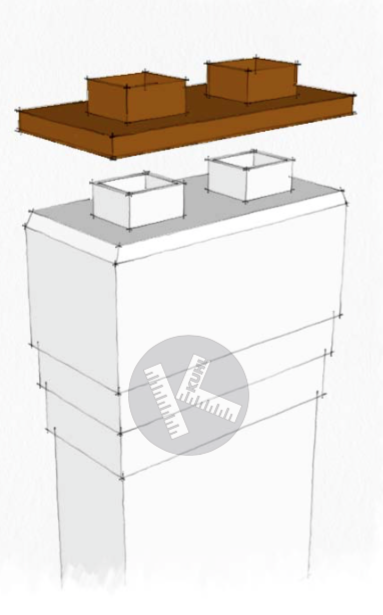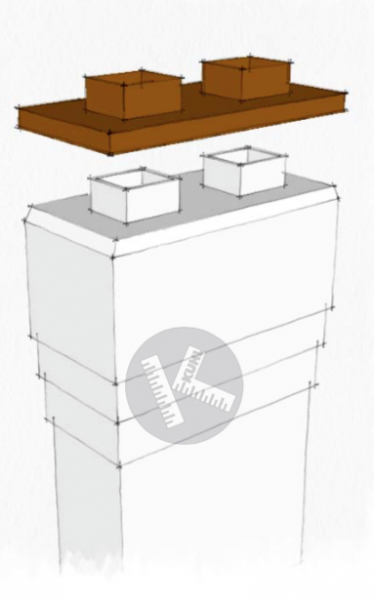 ---