How to Spot Ice Dams on Homes in Minneapolis and Surrounding Areas
Thoughts on Ice Dams by Steve Kuhl:
Think of it this way. Ice dams normally migrate over time from the the outer most edge of your eave in towards your home.
If you have gutters, the ice dam will form there first and then grow (migrate) back towards your heated space. Icicles on the outer most edge of your eaves are not necessarily a reason for immediate concern. Ice coming through the soffit or soffit vents is no good. Ice coming down the exterior wall is a very bad thing and means the water is most likely in your wall cavity.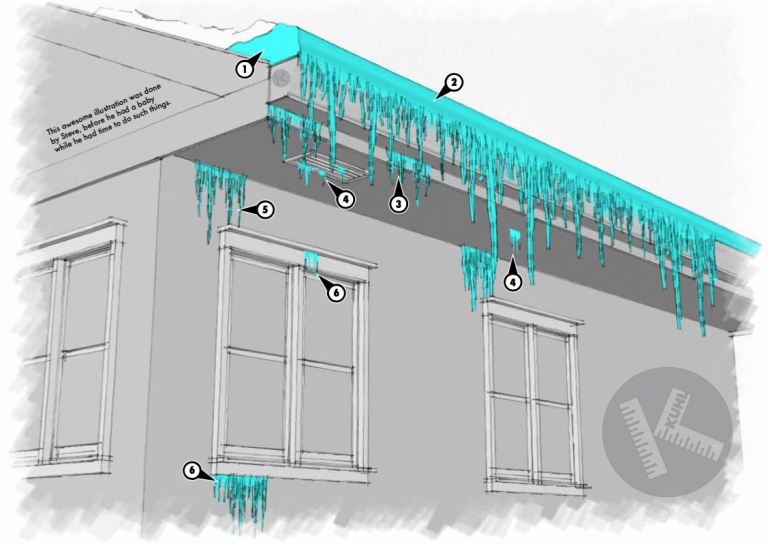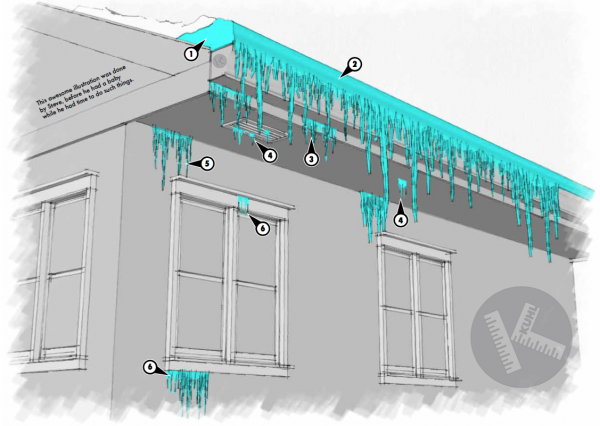 Six Common Locations for Ice Dams to Show Their Ugly Face
The edge of your roof.
The gutter. Remember, ice dams as little as one inch thick can cause big problems.
Behind the gutter on the facia.
Through the soffit vents or through the soffit itself. This is bad news.
On the siding or exterior wall surface. This is really bad news.
Inside or around window or door frames. This is really, really bad news.
---