Thermal Inspections
We possess one of the most powerful infrared imagers around, and it can tell us a lot about your home. The goal of our inspections is to understand where thermal inefficiencies are occurring so that you can: 1) Avoid ice dams, 2) Reduce energy bills, 3) Make your place cozy and efficient.
Our thermal inspection includes a site visit, taking infrared images of your home's exterior and a conversation with our technician. We will review the images with you and give you advice about what measures could be taken to both reduce energy loss and the likelihood of future ice dams.
What is thermal imaging?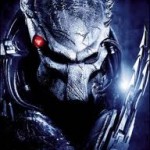 Developed first by the Predator (left), infrared imaging enables one to see very subtle variations in the radiation emitted by things in our environment, such as heat escaping from your home (or Arnold Schwarzenegger in the jungle). Thermal imagers are used in industries including law enforcement, fire fighting, building inspections and medicine. There are few construction companies in Minnesota that own a professional-grade thermal imager (they cost as much as a used car). Kuhl is one of them.