Amazing Deephaven Home with Ugly Front Door Gets a Custom Door from Contractor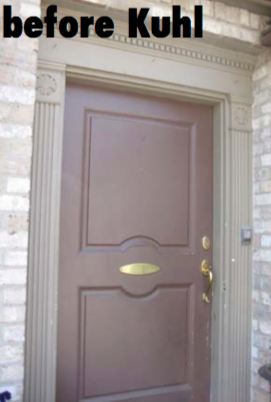 The Problem: You have a really nice home with a really crappy front door. That's no way to welcome your guests.
The History: We first met Cindy in 1998, when we washed, repaired, and preserved her cedar shake roof in Deephaven. We've continued to work for her until today, doing a variety of projects including installing a new cedar roof, copper gutters, custom cabinetry, painting and masonry. Cindy is the embodiment of what we look to have with everyone we meet. When her new cedar roof needs cleaning and sealing years from now we will be right there.
The Plan: Our client, Cindy, approached us about making a custom black walnut front door because nothing in a catalog was going to cut it. We came up with 5 designs that were appropriate for the style of her home. We ended building a hybrid of a few of them. The finished door was 42" wide and weighed almost 175 pounds. In addition to the bad door with no glass for natural light, the existing door frame needed meticulous restoration, like paint stripper and toothpicks restoration. We removed the door frame and restored it in our shop before reinstalling.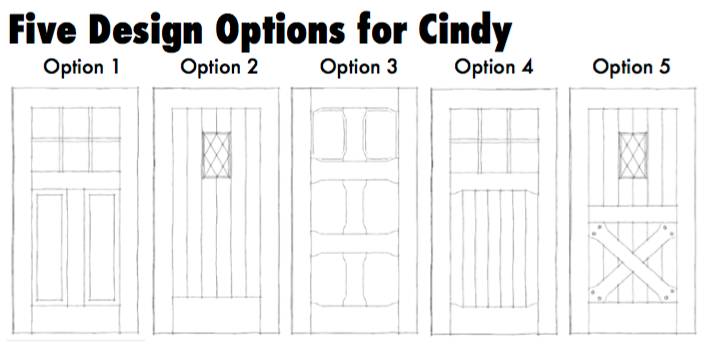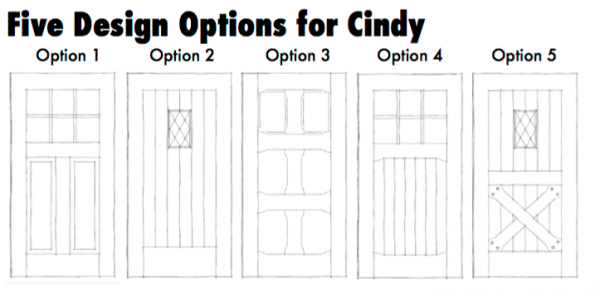 The Result:
Door specifications: 2.5" thick black American walnut, double beveled insulated true divided lights, mortise and tenon construction with locking dowels. Worm holed, distressed finish. Rocky Mountain Hardware handle set.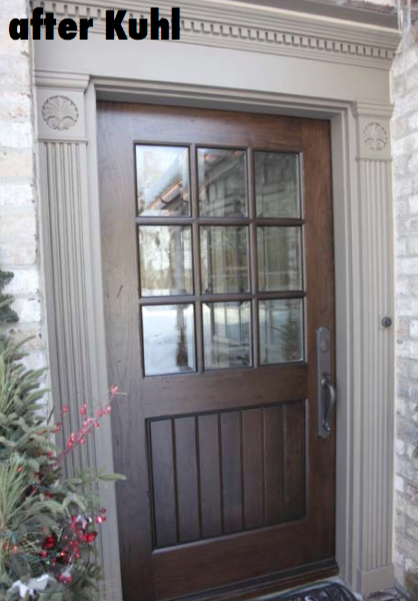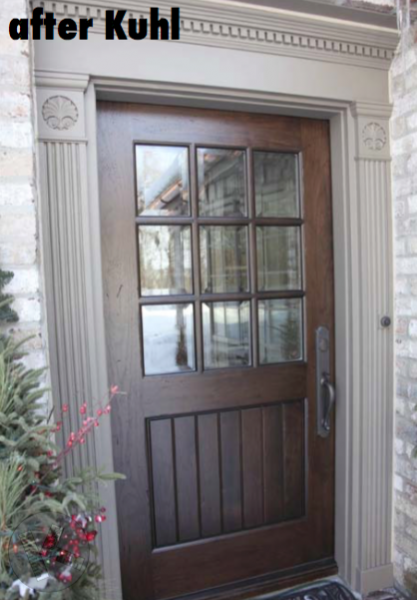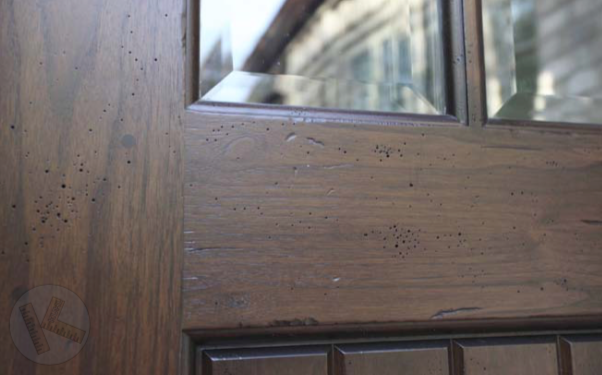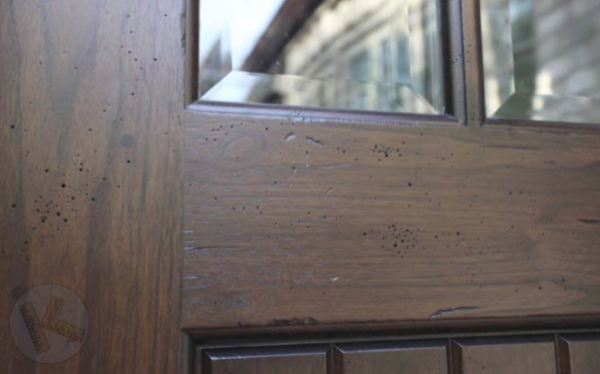 ---