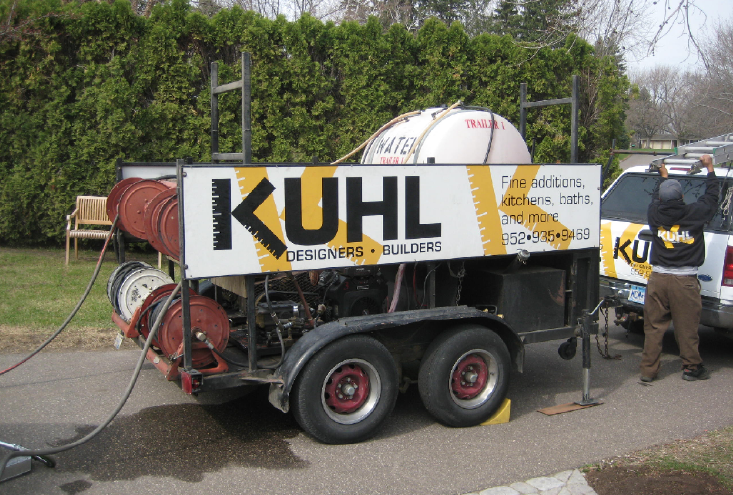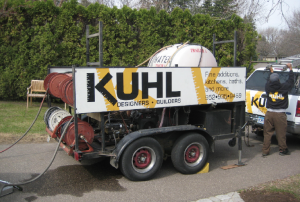 Having washed somewhere north of 2000 cedar shake and shingle roofs since the inception of our company in 1988, we have developed some strong opinions on the topic of whether or not it's a good idea.  Here is the definitive answer to whether or not wood roofs should be washed: Yes and no. You see the answer lies in the condition of your existing cedar roof.  If it has integrity it is probably a good idea to wash, repair and preserve it. If it has aged too much, washing will only cause further damage.  So how do you know where your roof lies on the spectrum?  Call an honest company.  We happen to be one of two such companies in the Minneapolis area.  The other is Old Town Cedar, owned and operated by Dale Sloper.  His phone number is (763) 441-8735.  His wifes name is Sharon and they are solid people.  We have lost more business to these guys than anyone else since we started our business in the late 80's.  So why on earth would we give our potential clients and existing clients their phone number?  It's simple.  We care about the integrity of the cedar restoration business in the Twin Cities.  The truth is when we lose a job to Dale we know the client will be getting a good job and we suspect he feels the same way about us.  In the long run that is good for everyone including homeowners and roofing professionals. But I digress.
Back to the point of this post, which is pressure washing cedar roofs.  To put it plainly, there are three or four other companies in the Twin Cities area that claim to be professional cedar roof restoration firms that are in fact what we call 'morally flexible' when it comes to determining whether or not cedar roofs should be washed.  These guys have never met a cedar roof they wouldn't wash.  That's not a good thing (except for their bank account).  A couple times a year we will speak with Dale and compare horror stories about what we are witnessing these other companies doing around town.  It's shocking.  They rely on the trust of homeowners to sign contracts for the 'restoration' of their roofs only to leave behind damage that will most likely not be detected for years when their roof needs to be replaced prematurely.
Are we are bitter because we lose business to these companies? Yes. Although the only reason we find homeowners chooses those guys is that they charge a lot less than we do.  We have started a list of real homeowners in the Minneapolis area that have had regrettable contact with the aforementioned hacks and subsequently called us to fix the result or replace the roof altogether.  Want to speak with them?  Just ask Steve.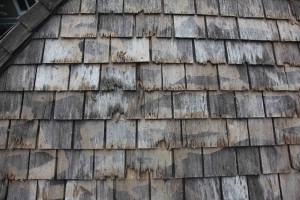 Here is a Kuhl Case Study on such a situation.  A roof washing company used dinky, low-volume, high pressure machinery to wash this poor woman's roof and the results weren't pretty.
If your roof is in good enough condition to wash, congratulations.  You have the opportunity to add years to its remaining life through occasional maintenance.  But it is important to understand that a cedar roof should only be washed using specialized equipment.  Standard pressure washers like the one pictured below will do a good deal of damage to a cedar roof regardless of the user.  That damage will most likely not be visible from the ground because it is a matter of hundreds of an inch.  In fact, consumer-grade pressure washers will remove between five and eight times the amount of wood from your cedar roof than professional equipment.  If you have ever seen a cedar deck that looks furry and splintery after washing you know what we are talking about.
Companies that don't invest in industrial equipment do so for one reason; it is much cheaper to use a standard machine than an industrial unit.  From the ground the results look about the same to you.  The discoloration on your roof is gone, the roof looks fresh and clean again.  But upon close inspection you will see that those machines have removed a lot of wood.  Not good.  Regardless of the appearance from the ground, using a typical pressure washer on a cedar roof will take years off its existing lifespan regardless of whether or not wood cleaners and/or brighteners are used.  Ultimately, wood loss in the keyways of your roof is one of the primary reasons your roof will fail in the future.  Here is another Kuhl Case Study that explores the importance of using professional equipment when pressure washing a wood roof.
Here is a simple way to know if the guys you have hired are using the right equipment. If it shows up in the back of a van, it's crappy. If it shows up on a trailer because it's too big to fit in the back of a van, that's a good sign.
---